Making real estate easy with local experts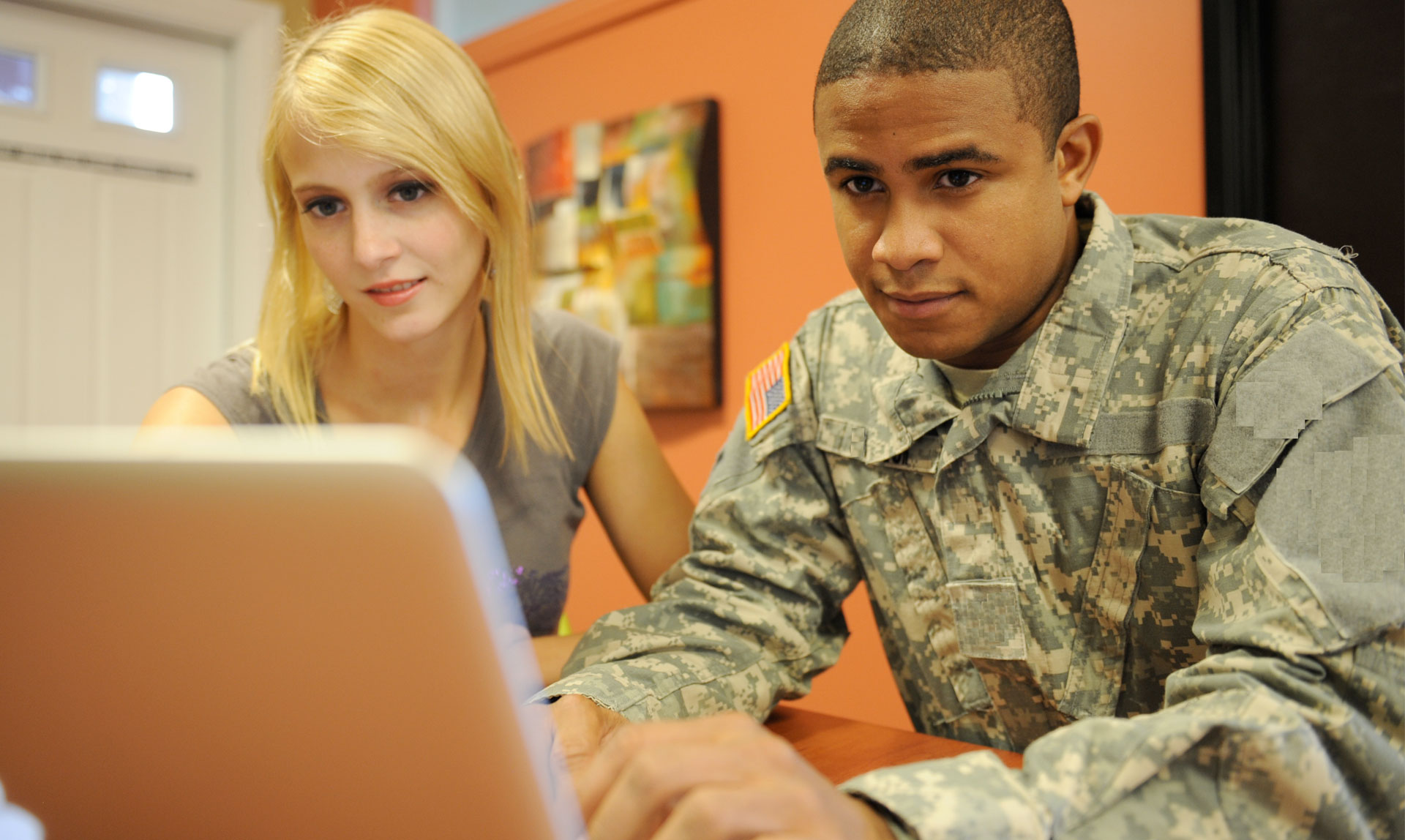 LeadingRE Heroes is a real estate program offered by top independent real estate companies who are experts in their local markets, created as a special thanks to community heroes. If you are buying or selling a home, our agents have the experience and reputation to deliver superior real estate service and special rewards.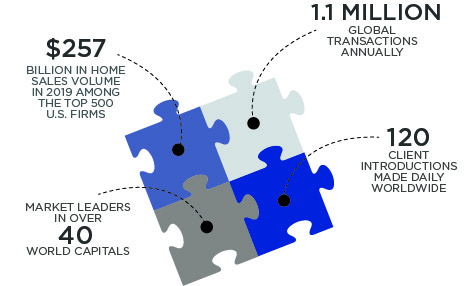 Work with local area experts
The LeadingRE Heroes program is offered by participating members of Leading Real Estate Companies of the World who want to give back to heroes in the community by offering a rebate or credit* on a home sale or purchase to eligible service members and frontline heroes. Please contact us, and we will connect you with a real estate agent.
Earn a credit or bonus at closing
Our rebate program is based on purchase price, so in some cases it is richer than other rebate programs*. More importantly, you have the freedom to work with any mortgage lender you choose!
How does it work?
Contact us and register!
For additional information and to sign up, please contact Dee Dee Rinehart, Relocation Manager:
---
FAQs
How do I earn a bonus?
When you buy or sell a home through the LeadingRE Heroes program, you'll receive a credit or rebate* based on the actual sales price – not a fixed amount based on a range of values – and you'll receive your rebate at settlement! Contact us to find out what your average credit or bonus will be at closing.

Who is eligible?
The program is intended for Military (active duty, retired, discharged, military family members, Department of Defense civil service employees), Doctors and/or nurses, teachers, first responders (fireman, police, EMTs). Please consult with your local real estate expert to determine eligibility.

Why work with a LeadingRE Heroes agent?
Choosing the right agent will make your move a positive experience. If you partner with a trusted LeadingRE Heroes agent, you are working with an expert who will ensure your move is seamless.

Planning to rent?
If you plan to rent a home we can help. Our agents will provide comprehensive information about the area, counseling on local rental practices, and will even send information on listings that meet your criteria.
* Rebates are not allowed in all states. In some states, a gift card or commission credit at closing may be provided in lieu of the Cash-Back bonus. You must register with LeadingRE Heroes before contacting a real estate agent and be represented by the assigned real estate firm at closing to qualify. All real estate transactions are negotiable. Other terms and conditions may apply.
Testimonials
" sent or called updates and explained any question I had "
- Kathy Stricker
" Very professional "
- Jason Woodhead
" Jimmy did a great job selling our property. Being commercial dirt, limited uses, and its location, he worked extremely hard to find us a buyer. He also did a lot of research in regards to the right of way on the property. "
- Keith Hughes
" Jimmy was awesome! He was patient and walked us through every step of the process from start to finish. "
- Michael B. Carlin
" Jimmy McWaters was soooo helpful! We had not bought a house in 40 years and he was so willing to answer any questions and help us understand the process. He listened to our needs and interests and helped us find what we needed! He also was especially helpful following through with helping us quickly make an offer, guiding us and making sure our needs and concerns were met right up to closing and even double checking afterwards that everything was good. I was amazed at how smooth everything went. He is friendly and helpful without being pushy. We truly enjoyed our time working with him! "
- L. Calvin Draffin
" Jimmy McWaters is an excellent realtor... and person. He is very knowledgeable and always guided us in the right direction. He came to our home, took just the right kind of pictures to highlight the desirable parts of the house, had it on MLS that day, and our house sold within 3 days. He was very supportive in every way, and took care of all the details at closing and other times. We had an outstanding experience with Rinehart Realty because of Jimmy McWaters. "
- III G
" Jimmy went beyond his call of duty. He was helpful, insightful, resourceful and professional keeping me informed as to what paperwork would be required at what time. He secured paperwork when it was available to him since I live out of state. He personally arranged for a clean up crew and used his own time and vehicle to accommodate my needs as my property manager was ill and could not prepare property prior to closing date. I have never had the special service and attention to detail that he gave to the preparation and sale of my property. Thank you, Jimmy. Job well done! "
-
" Jimmy is the epitome of southern hospitality! He understands the market and have excellent negotiating skills. "
- LaTrenda Daniels
" Jimmy has helped me with both of my home purchases over the last 3 years and there is not another realtor out there that I would choose over Jimmy. He is patient, really takes his time to make sure that he is helping to find the best property available and looks out for his clients best interest. "
- Jessica Barber
" Jimmy did a wonderful job working with us through the selling process! "
- Leonard G Lesslie
" Jimmy did an outstanding job. He knows the local market extremely well, and he knew my property in detail. After the contract was signed, he kept me informed regarding the many actions that needed to be completed, and was willing to take care of many small things himself that were needed to get the closing accomplished. I would highly recommend Jimmy to anyone that needs a realtor in this part of the state. "
- David Leslie
" Jimmy did an excellent job. Stayed on top of the issues that arose. "
- T. Cox
" This is my second home bought through Jimmy. He is really great at his job and makes the process as easy as it can be. Both homes I've bought have closed on time as well. I would definitely recommend him to anybody. "
- Charles Lemere
" Jimmy walked me through the process. He answered questions, guided me when needed. He kept us on the path and helped keep my lender focused. I will seek out Jimmy the next time I make a purchase. "
- Jeff Bourgeois
" Jimmy was always in time, well dressed and professional. He made excellent recommendations and really knew and understood real estate. He offered lots of advice and I felt cared for and well represented. "
- Greg Nettles
" Jimmy McWatters was a big help. He did all we asked and kept us informed. He also had helpful ideas to assist in the sale of our home. He kept us informed throughout the process. He was always accessible. Very personable and friendly. "
- Walter W. Thompson
" Jimmy did a fantastic job! He knew how to price the house just right to attract buyers, yet maximize our profit. He took care of details for us and negotiated well with the buyers. We could not have been more pleased with the outcome. "
- Nancy Goodwin
" Jimmy was great and went well above and beyond to help us at many points through out this process. "
- Gregg Prange
" Mr Mcwaters is amazing! "
- Sarah Proffitt
" Mr. Jimmy McWaters, sold us our 2nd home in February of 2010. There's no one else we would deal with in our commercial property but Mr. McWaters. I can honestly say we love him and can always count on him for anything!!! "
- Charles Barber
" We loved working with Jimmy! He was a huge help from start to finish and went above and beyond our expectations many times! "
- Gregg L. Prange Jr
" Working with Jimmy was a great experience. Even when every house we looked at went contingent or under contract before we could even put in an offer, Jimmy stuck with us. We met Jimmy when he was helping our daughter and son-in-law find a house and are glad she recommended him to us. We don't plan to buy another house anytime soon, but if we did, we would definitely use Jimmy again and will recommend him. "
- Kevin Devane
" Jimmy was very helpful assisting my purchase in this difficult market. Purchased a home outside of my original search area, but very happy "
- Michael W. Robinson
" Jimmy Mcwaters did a wonderful job representing us and our needs. Very knowledgeable in the real estate market, professional, and excellent communication. I cannot say enough about how great an experience we had with Rinehart Realty-Jimmy Mcwaters. "
- Craig R
Previous
Next